Introduction to PHPP
| | |
| --- | --- |
| Date: Continuous enrolment | Time: 4 sessions over 8 weeks |
| Location: Online | Cost: PHT members 10% discount |
In this online course, delivered by Andrew Peel, participants will learn how to use the PHPP for residential building design and certification. Participants will be guided step-by-step through the relevant worksheets, while learning the correct conventions for measurements and calculations. Proper documentation will also be covered in detail. A case study will provide participants with practical experience in completing and documenting PHPP calculations for building certification.
The course is recognised by the Passivhaus Institute (PHI) as further education training for Certified Passivhaus Tradespersons with 22 CPs under the ID: K028-2018-CA.
If you require a confirmation of completion please email: training@peelpassivehouse.ca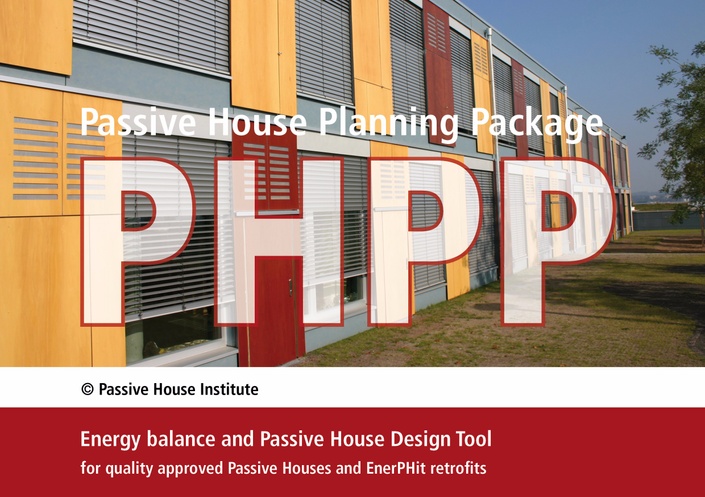 Intro to PHPP (starting Feb 5th) | Peel School of Passive House
Learning Objectives
Learn the structure, inputs, and outputs of PHPP software
Select and input appropriate climate data sets in PHPP
Measure and record building characteristics (areas, volumes, etc)
Specify building assemblies and components
Model HVAC systems
Assess building heat loss, energy demand and summertime overheating risk
Understand proper sourcing of performance data
Gain practical experience in completing a PHPP assessment for a residential development
Intended Audience: Architects, developers, self-builders and other building professionals.
Course Requirements
Prerequisites Knowledge of excel, familiarity with reading construction drawings, and a general understanding of low energy buildings is expected. Participants who lack one or more of these may find it difficult to keep up with the course material and exercises.
Laptop with a take-off program (CAD, PDF etc), PHPPv9 software, and the PHPP manual. For drawings take-offs, either your own software can be used or you can download the free Autodesk Design Review from http://usa.autodesk.com/design-review/. Note that AutoDesk Design Review does not work on Macs. You can either use Windows for Mac, or download an alternative CAD mark-up program.
Schedule
The course is structured into 4 sessions over the course of 8 weeks. Each session requires about 5-8 hours of commitment. You are invited to complete the sessions at your own pace but it is recommended to keep a schedule of 2 weeks per session. The course will be open for continuous enrollment there after.
Cost
$495 +VAT for 8 weeks access.

PHT members: A 10% discount is available for iPHA affliated members. Please email: trainings@peelpassivehouse.ca for coupon code.
Booking
All bookings can be made via the online form.
Any queries should be directed to trainings@peelpassivehouse.ca
Further Information
---