Goldsmith Street crowned prize-winning Passivhaus
A Passivhaus council housing scheme, dubbed a modest masterpiece, has been crowned the winner of the 2019 Stirling Prize! This is the first time a social housing scheme has won the prestigious nationally recognised architecture award. It is also the first time a Passivhaus project has won the accolade.
Goldsmith Street in Norwich is one of the UK's largest residential Passivhaus schemes and scooped not one, but two prizes last night. As well as taking home the main award for the best new building in the UK – the project was also awarded the inaugural Neave Brown Award, recognising the best examples of affordable housing.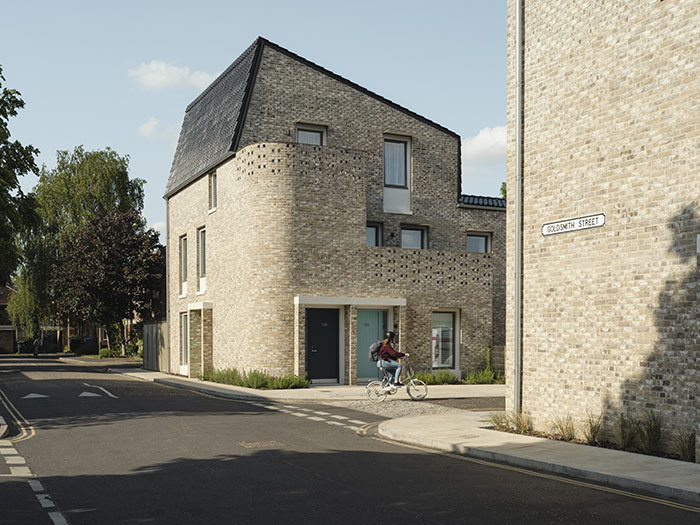 Photography © Tim Crocker
We are delighted that the RIBA judges have awarded national recognition to a Passivhaus social housing scheme and hope this puts a spotlight on what can be achieved when environmental & social sustainability are put high on the agenda.
We are proud that several PHT members have been involved in the scheme and it is a huge win for all those involved in pioneering, promoting and pursuing Passivhaus projects in the UK. We hope that the high levels of comfort and low fuel bills show everyone that great design need not cost the earth!
Jon Bootland, Passivhaus Trust, CEO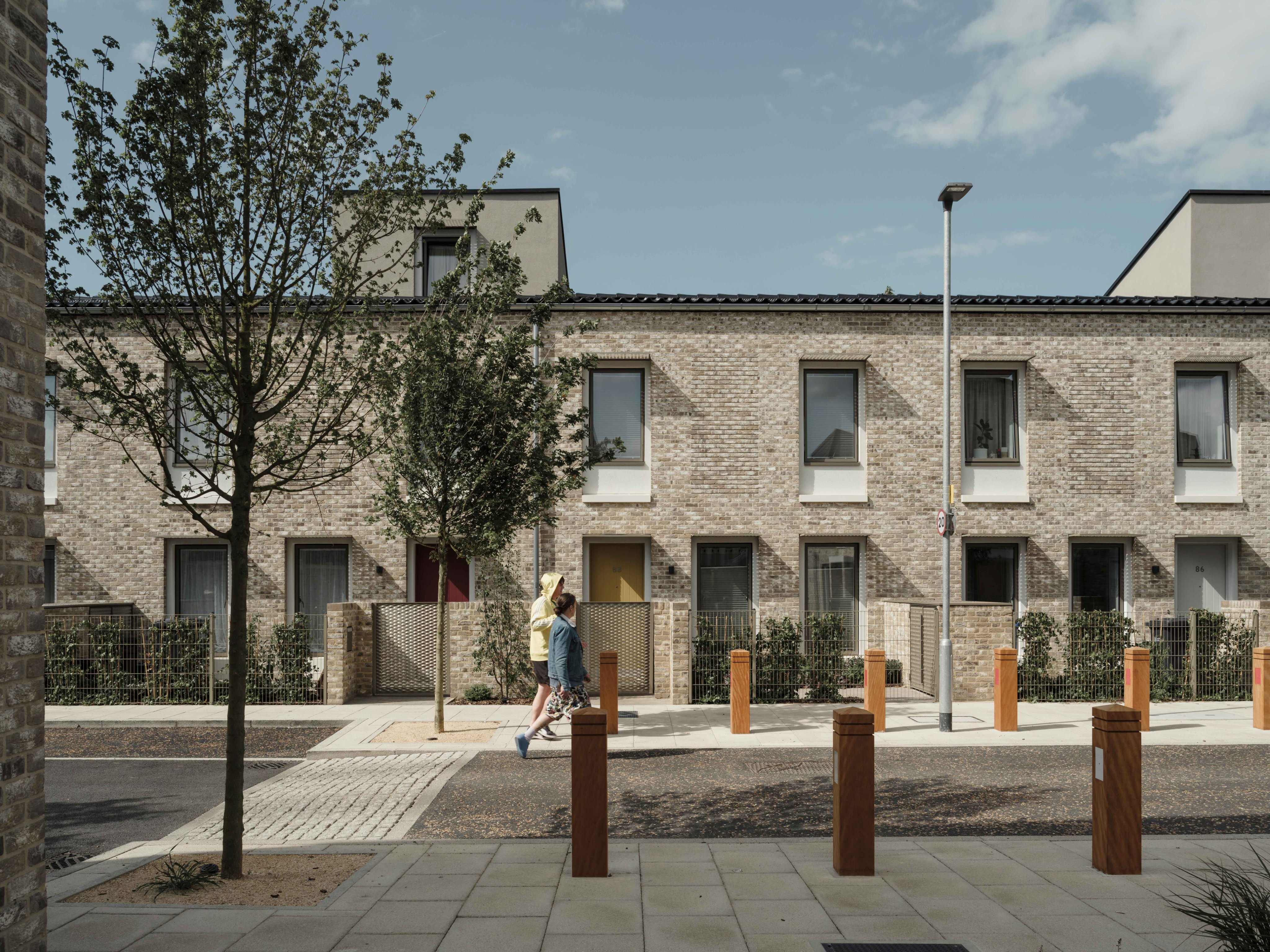 Photography © Tim Crocker

Goldsmith Street is a modest masterpiece. It is high-quality architecture in its purest, most environmentally and socially conscious form. Behind restrained creamy façades are impeccably-detailed, highly sustainable homes – an incredible achievement for a development of this scale. This is proper social housing, over ten years in the making, delivered by an ambitious and thoughtful council. These desirable, spacious, low-energy properties should be the norm for all council housing."
The 2019 RIBA Stirling Prize judges
Key Team
What next?
Rapidly mainstreaming the entire construction industry to deliver energy-efficient buildings that provide a robust route to zero carbon building must be the next step. This award-winning scheme proves that it can be done and that we can produce architecture that addresses the Climate Emergency, tackles fuel poverty and is socially and aesthetically beautiful. There are several resources aimed at social housing providers outlining the business case for Passivhaus, and divulging guidance on how to minimise costs and maximise successful delivery.
We commend the client Norwich City Council for demanding higher quality homes and not diluting their Passivhaus ambitions. This is not the Council's first Passivhaus scheme – with Rayne Park & Hansard Close already under their belt – all of which should help address fuel poverty for their social housing tenants.
Councils around the country are stepping up to build energy-efficient homes that go beyond standard building regulations. We are hopeful that those working within the built environment, particularly those that have made climate declaration pledges, can turn their words into action and follow suit."
Jon Bootland, Passivhaus Trust, CEO
Join us 29th October in Salford, Manchester to learn why all buildings must be built to the Passivhaus Standard at 2019 UK Passivhaus Conference. Discounts are available to those working in Local Authorities and Housing Associations.
Further Information
Previous PHT Story Goldsmith Street delivers economies of scale - 20th June 2019
Previous PHT Story Goldsmith Street nears completion - 30th May 2018
BBC: Norwich council estate wins architecture award - 08 October 2019
RIBA: Goldsmith street wins RIBA stirling prize 2019 - 08 October 2019
Guardian: 'A masterpiece': Norwich council houses win Stirling architecture prize – 08 October 2019
Architect's Journal: Goldsmith Street win confirms UK's council housing renaissance - 08 October 2019
Building Design: Goldsmith Street wins inaugural Neave Brown Award - 08 October 2019
---
9th October 2019
---