Passivhaus for Educational Buildings
---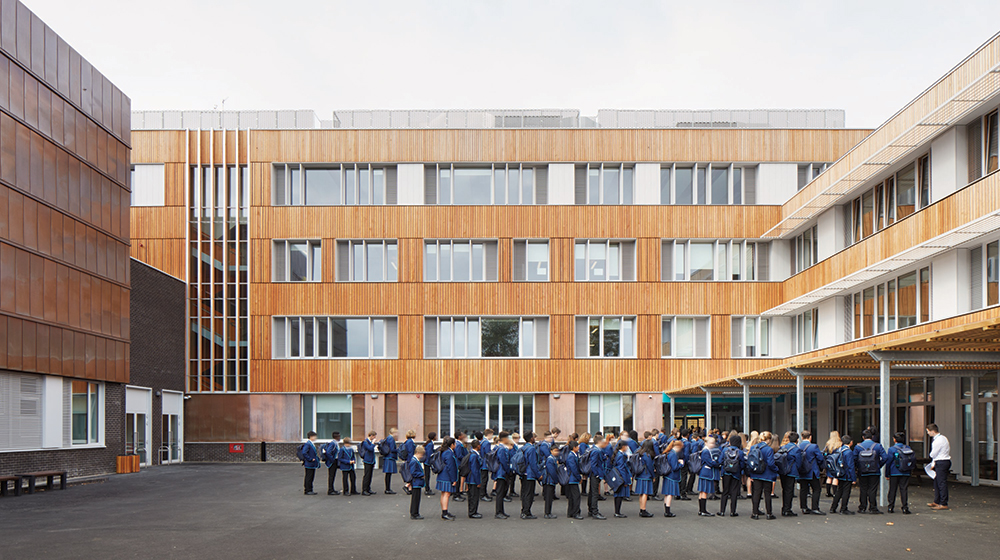 Building upon the success of the Passivhaus Social Campaign, and due to an increased demand, the Trust are launching a 2020 campaign, dedicated to the adoption of the Passivhaus Standard for educational buildings.
Aimed at those involved in the education sector, the Passivhaus Educational Buildings campaign intends to encourage the adoption of Passivhaus and provide guidance to clients on the process of procuring Passivhaus. From local authorities delivering schools & learning centres, to University estates covering bespoke large education spaces to student accommodation, and everything in between.
Following the official launch in July 2020, the Trust intend to run 3 subsequent events, and potentially develop best practice guidance outlining the business case for adoption of the Standard along with tips to improve success and cost-effectiveness.
Key objectives
Promote & encourage implementation of the standard & increase awareness of Passivhaus in educational buildings & student accommodation.
Highlight the benefits that Passivhaus can bring to occupant comfort and learning outcomes
Engage with the Department for Education (DfE) on guidelines & requirements for education buildings
Case Studies
There are over 10 certified Passivhaus schools in the UK with plenty in the pipeline. Award winning University buildings are pioneering the standard at scale, and several are now looking to integrate Passivhaus into their sustainability strategies across the whole campus estates to reach net zero carbon targets.
Events
Due to Covid-19, all the events will be held online via zoom.
Sponsor
Thanks to the campaign sponsors:
Further sponsorship opportunities are still available. Sponsors are encouraged to share knowledge and become involved with regional events with exhibition stands (venue permitting) with the aim to increase profile & recognition amongst education clients:
An opportunity to highlight projects & services
Potential collaboration with high-profile Local Authority/Educational clients
Sponsors will be mentioned in press releases & social media as appropriate
We are also interested to hear from you if you would like to get involved as a partner or upcoming speaker.
To discuss opportunities please email: kirsten@passivhaustrust.org.uk .
Further Information
Passivhaus Schools and Educational Buildings
Air Quality in Passivhaus Schools Supports Learning
Indoor air quality and health - ASBP healthy buildings tutorial
The Massive £4bn Project to Keep Oxford World-Leading
Carter starts Cambridge Passivhaus rooms
O'Donnell + Tuomey wins University of Leeds student hub contest
---